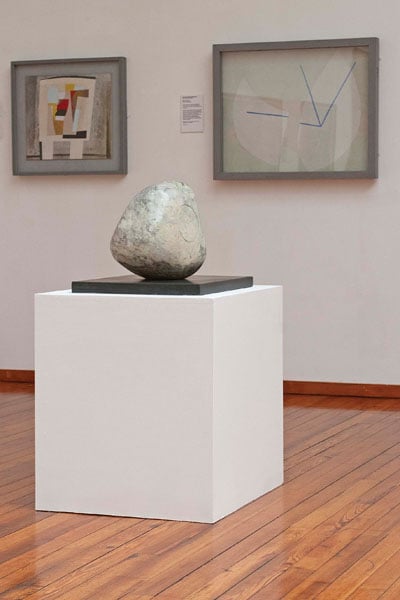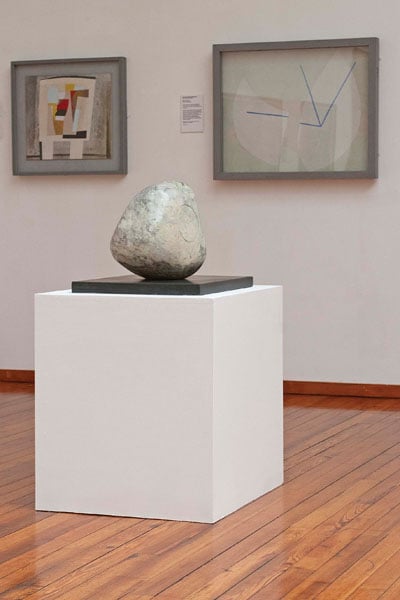 Meditation
Art Funded

2011

Dimensions

35 x 38 x 28 cm

Vendor

Estate of Sir Norman Reid
This sculpture is a good example of Hepworth's late work when she used highly coloured and patterned stone including several marbles from Ireland.
Aberdeen has three examples of HepworthÂ's work from the early and mid part of the artistÂ's career but this is the first work dating from her last years. This work belonged to Norman Reid, director of Tate from 1964 to 1979 and a good friend of Hepworth's. Through Reid's personal relations with living artists of his own generation, as well as his own known delight in abstract art, he negotiated spectacular donations from Henry Moore, Barbara Hepworth, Ben Nicholson and Naum Gabo during his term at Tate.
Provenance
Gifted by the artist to Sir Norman Reid, 1975.