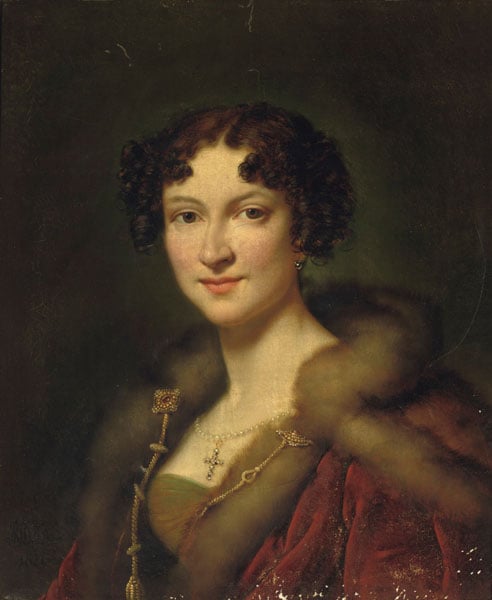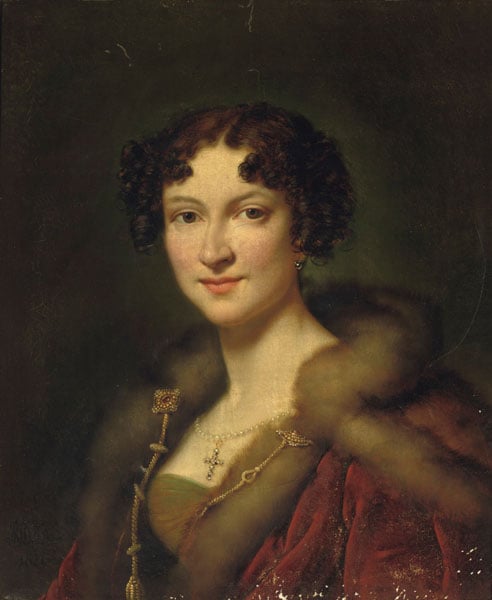 Portrait of Henriette Louise Peterson
Art Funded

2010

Dimensions

62 x 52 cm

Vendor

Christie's
This portrait of Henriette is linked to the original collection of 43 pictures which founded the Art Gallery in Cheltenham.
Henriette married Henri-Francois-Joseph Auguste du Bois in 1821 around the time of this portrait. Henri created the important de Ferrieres collection of Dutch 17th century paintings, together with 19th century Dutch and Belgium paintings. The De Ferrieres collection was bequeathed to Henri and Henriette's son Charles and was then given as the founding collection to create an Art Gallery in Cheltenham in 1898. The name of the collection came from Henriette Louise Peterson as her mother was a de Ferrieres.
Provenance
By descent in the sitter's family; Sotheby's, New York, January 2010, unsold; Sotheby's, New York, July 2010, unsold.