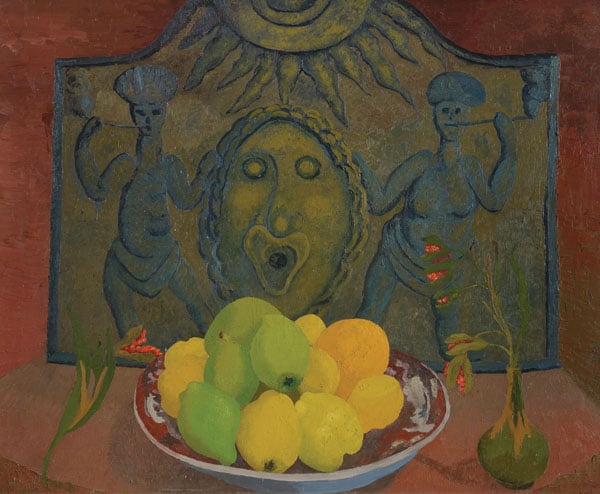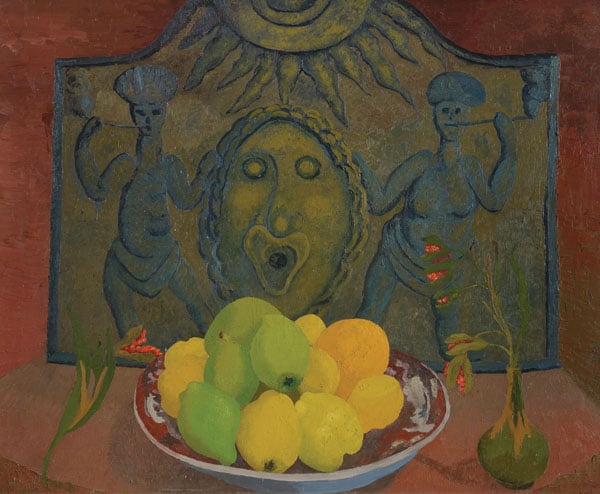 1) The Pound; 2) Gutted School; 3) Wartime Garden; 4) Benton End; 5) Still Life Before Sussex Fireback; 6) Denise Broadley
Art Funded

2010

Dimensions

Various

Vendor

Private vendor
These 6 paintings are from the period when Morris was active in running the East Anglian School of Painting and Drawing.
1) Morris's house where many students from the East Anglian School came to draw and paint in the gardens; 2) The School was based in Dedham and burnt down in 1939. Students were encouraged to draw and paint the ruined building; 3) Gardening was an important part of Morris' creative output and he achieved international fame in the 50s and 60s as a plantsman; 4) Benton End became the home and school for the EASPD; 5) This is a decorative work which hints at the interior life of the School; 6) Morris painted many portraits of students including Broadley. His portrait style influenced the young Lucian Freud, whom he painted. The Art Fund also helped Norwich Castle Museum acquire works from the artist's estate and the two museums are working in partnership.
Provenance
The artist's estate.