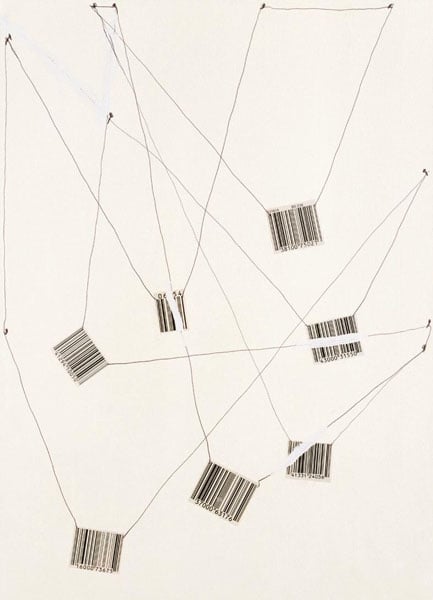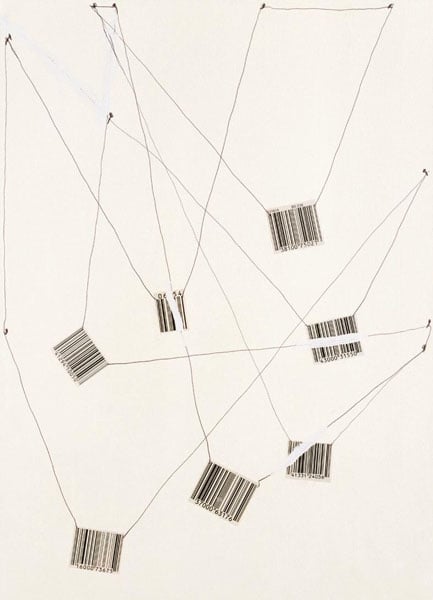 1) Bar Codes, 1993; 2) Untitled (Bar Codes), c. 1993
Art Funded

2009

Dimensions

1) 37.9 x 25.4 cm; 2) 35.6 x 25.4 cm

Vendor

David Zwirner
American artist Al Taylor produced an extraordinarily diverse body of very personal and self-willed works during his short life.
The Bar Codes series represents Taylor in full artistic maturity. Here, all the characteristic traits of his drawing come together: the banal title, the controlled pencil line with the uncontrolled effects of gravity on fluid materials, his highly specific mechanisms of observation, the directness and ultimate simplicity of form, and his subtle handling of colour. The works were selected with the help of the artist's widow. These are the first works by Taylor to enter a UK public collection and were presented by the Art Fund through Art Fund International.
Provenance
The artist's estate.