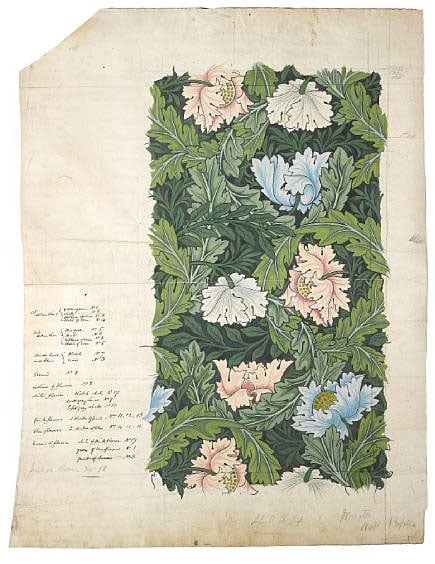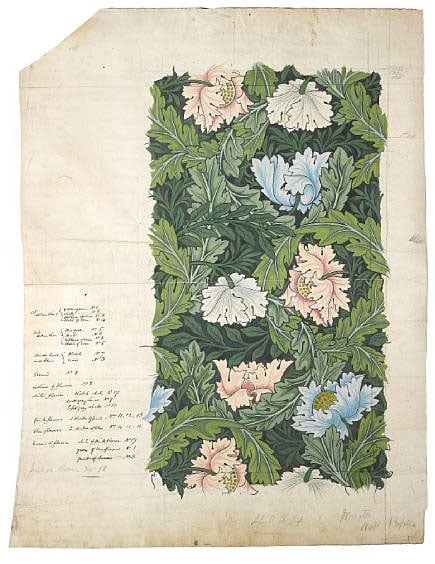 Wallpaper design: Poppy
Art Funded

2009

Dimensions

68.6 x 52.3 cm

Vendor

Bonhams
This is a very finished design, with technical annotations, for the 'Wreath' wallpaper depicting poppies and acanthus flowers.
The V&A already has a sample of the printed wallpaper, as finally manufactured, but in a different colourway. The V&A, which includes the national collection of designs, holds numerous objects and works on paper by William Morris and by the firm of Morris and Company; these include several designs for textiles. This design is later in date and style to the existing holdings and clearly shows a near final stage in the design process before manufacture takes place.
Provenance
The work has been vetted by the Art Loss Register.