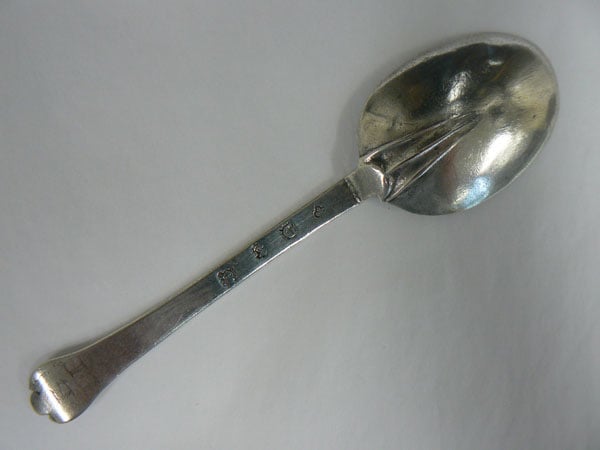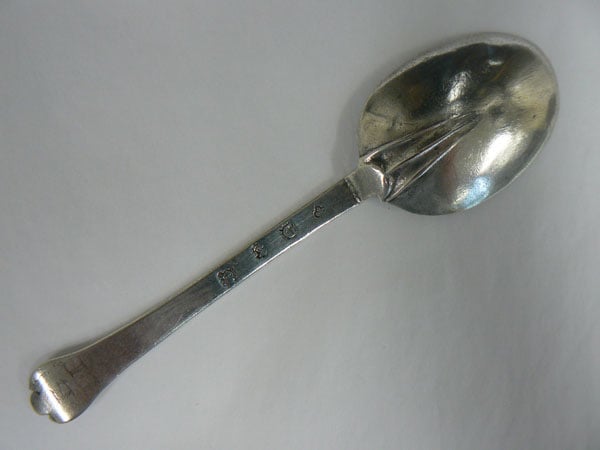 Trifid dessert spoon
Art Funded

2009

Dimensions

Length: 15.8 cm

Vendor

Christopher Hartop
Norwich Castle owns the largest public collection of Norwich silver.
Dessert spoons made in Norwich are very rare and there is only one other Norwich example known, in a private collection. In addition, most trifid spoons are tablespoons. This dessert spoon belongs to what is known as the 'leopard's head and fleur de lis' group. The group is of high quality, and stylistically distinguishable from wares made by other contemporary workshops. There is a strong possibility that this spoon was made in the workshop of the Norwich goldsmith, Edward Wright who gained his Freedom in 1649.
Provenance
Exhibited by How of Edinburgh in 1936; Sotheby's, 1963; Christopher Hartop.