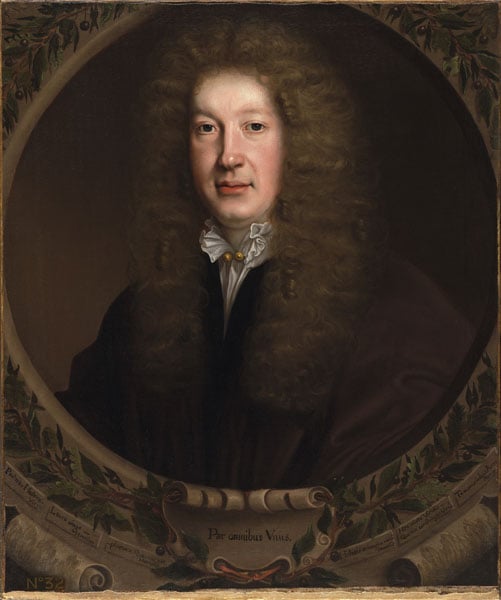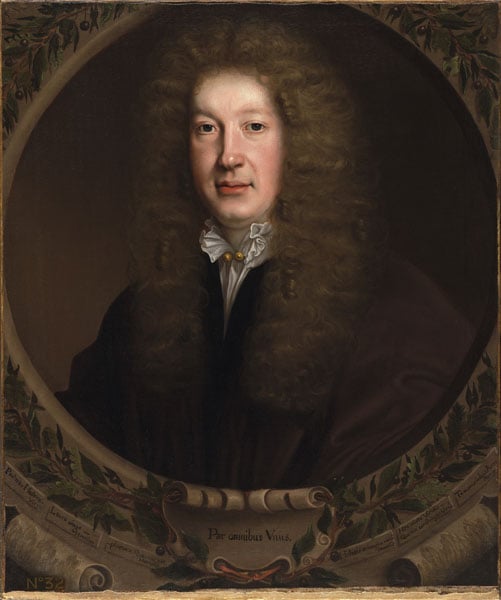 Portrait of John Dryden
Art Funded

2008

Dimensions

76.8 x 63.5 cm

Vendor

Philip Mould
This hitherto unknown work depicts John Dryden (1631 – 1700), one of the great figures in the history of English literature and a welcome addition to the gallery's collection of Restoration period portraiture.
Well-known by his contemporaries as a playwright, his plays are now largely neglected and he is most admired for his topical satirical poetry, including Absalom and Achitophel, and his translations of classical texts. Wright shows Dryden at the height of his literary career, at the time of his appointment as Poet Laureate in 1668. The laurel wreath around the portrait and the Latin inscriptions referring to the wreathing of poets with laurels or ivy suggest the close involvement of the sitter with the artist.
Provenance
Henry M. Weston; Christie's, 1908; Parsons; Harrison Holt; by descent; Christie's, 2007 (withdrawn); Christie's, 2008; Philip Mould.