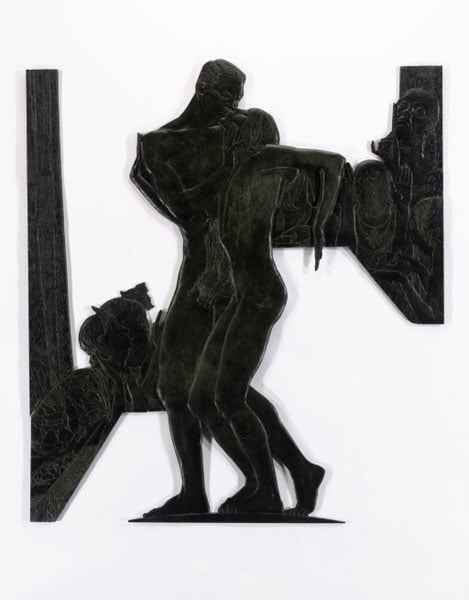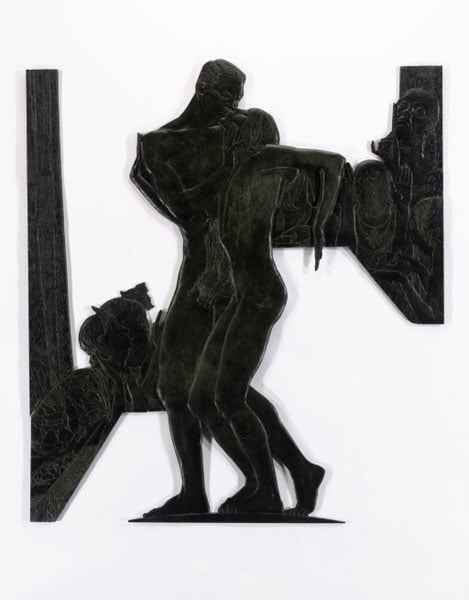 Scandal
Art Funded

2007

Dimensions

161.4 x 149 cm

Vendor

Christie's
The relief depicts a naked couple embracing with an audience of disapproving elders in the background.
This work is the companion piece to the cast iron Melchett fire basket which was acquired by the V&A with Art Fund help in 2005. Both were commissioned by Henry Mond, later the second Lord Melchett, as a part of a decorative remodelling for the drawing room in Mulberry House, Smith Square, Westminster. Jagger arranged the figures of the lovers in a dynamic zigzag composition, flattened against the composition in a playful reference to an Assyrian relief.
Provenance
Commissioned by Lord and Lady Melchett; by descent; Jo Martins and Bruno Frost; Sotheby's, 1986; Chiu Gallery; Robin Roberts; Christie's, New York.