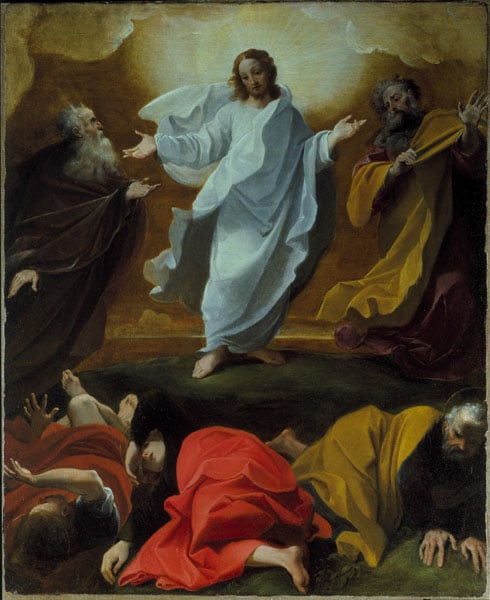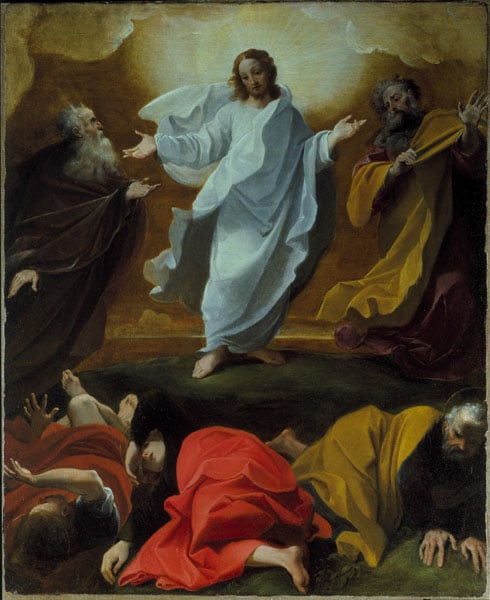 The Transfiguration
Art Funded

2007

Dimensions

102.5 x 83.4 cm

Vendor

Private collection
The picture depicts the moment Christ demonstrated his divine nature to his disciples.
The stunned Apostles lie prostrate on the ground in complicated, foreshortened poses. The subject, which is not often represented in Italian art, was made famous by Raphael's great late altarpiece now in the Vatican Museums. This is the first painting by the highly influential Carracci family to enter the Gallery's collection, and will complement the existing holdings of works by their pupils and followers, notably Guercino. This work was acquired with assistance from the Wolfson Foundation.
Provenance
John Bligh, 4th Earl of Darnley by 1821; by descent to Adam Darnley, 11th Earl; Phillips, Son and Neale, London, 1982; Anthony Dallas and Sons, London; private collection, 1983.