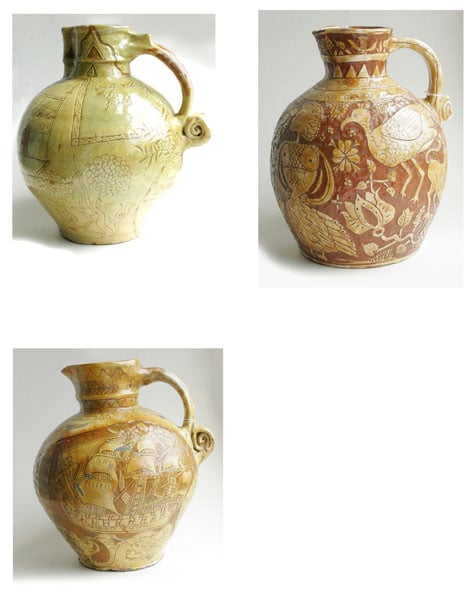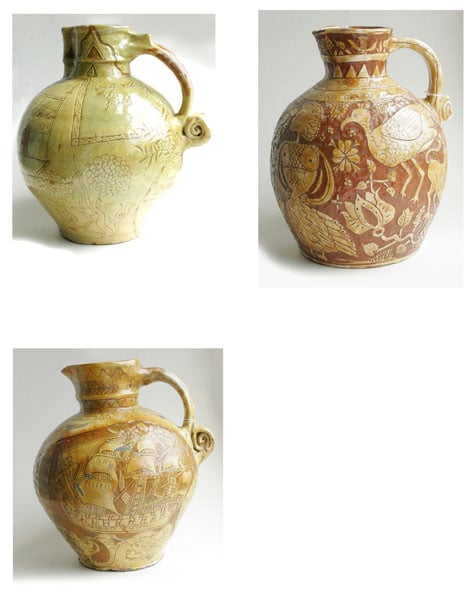 Group of pots from the RJ Lloyd Collection
Art Funded

2008

Dimensions

Various

Vendor

Paul Vincent
These 11 pots were selected by the artist and resident of Bideford, RJ Lloyd from his large collection of North Devon slipware pottery.
Lloyd described the basis of the collection as a discovery of the unpretentious and mostly unnamed manufactures of 'the products of the English country potters, those small local craftsmen who have flourished since medieval times supplying simple domestic and utilitarian wares'. Burton Art Gallery hope to build a new dedicated gallery to house the whole collection which may be called The North Devon Ceramics Collection incorporating the RJ Lloyd Collection of Earthenware.
Provenance
RJ Lloyd; Paul Vincent, 2001.