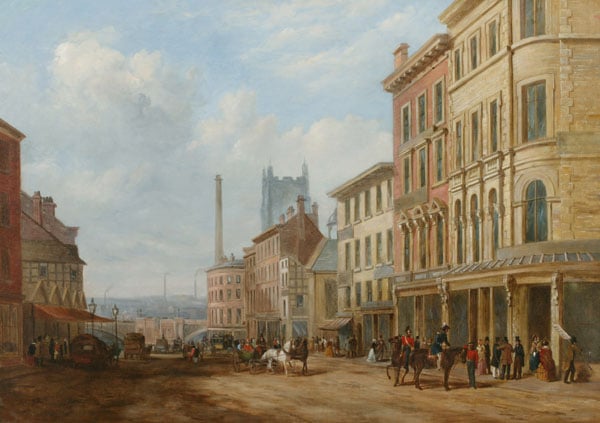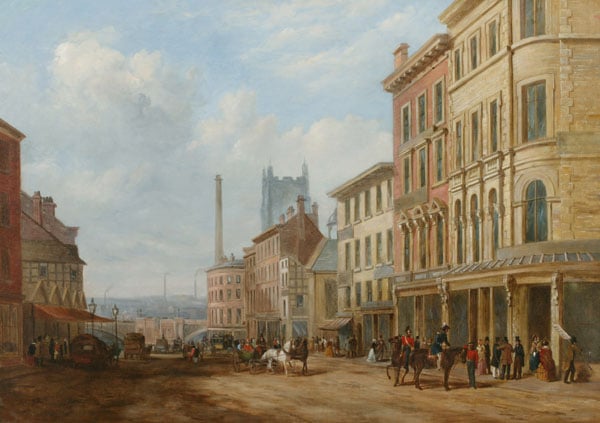 1) Victoria Street, Manchester; 2) London Road, Manchester
Art Funded

2007

Dimensions

61 x 86 cm

Vendor

Michael Fulda, Fulda Gallery
Tait was well known for two series of lithographs on the railways in Manchester and these two works may relate to the series as they both depict railway details.
Victoria Street, Manchester is taken from the front of Manchester's Exchange building and the bridge in the distance carries the main line railway into the then newly-built Victoria Station. London Road, Manchester is taken near the junction with Auburn Street and the ramp leads to London Road (now Piccadilly) Station. Paintings of Manchester from this time are very rare and these works give a very vivid impression of the look and atmosphere of the city in the mid 19th century.
Provenance
Clarendon Gallery, Manchester; Raymond Slater, NW Holz; Bonham's, 2002; Michael Fulda.