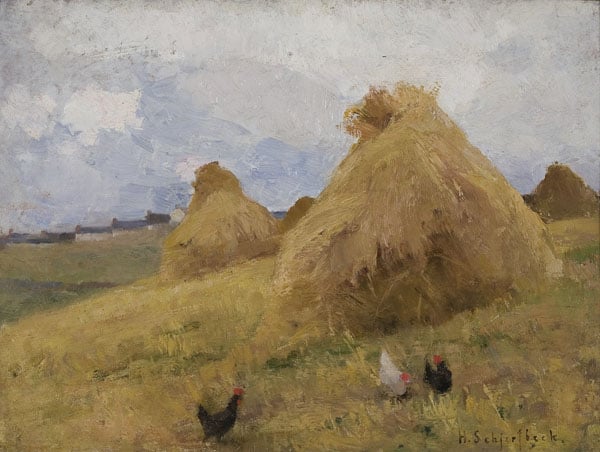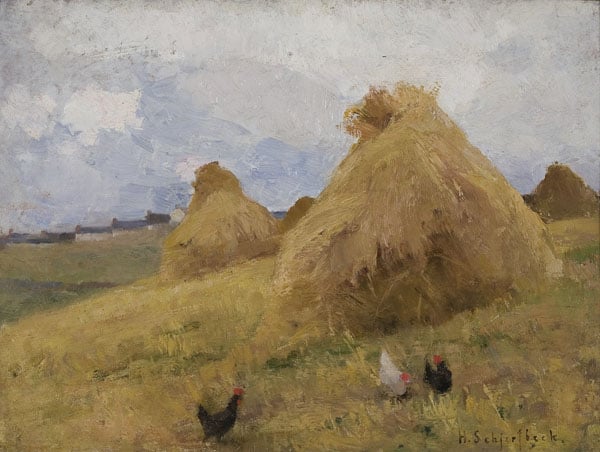 Höns bland höstackar (Chickens among haystacks)
Art Funded

2007

Dimensions

26 x 35 cm

Vendor

Christie's
Helene Schjerfbeck was one of the very early foreign visitors to St Ives.
She received a travel grant from the Finnish Art Society in 1887 and stayed with her old college friend, Marianne Stokes and her husband Adrian in St Ives. Schjerfbeck was greatly inspired by the Cornish scenery, she wrote: 'There are thousands of subjects here I would like to paint: the old fishing village down below, the new artists' town on the hills above, a couple of sandy beaches, the harbour with the boats, heaths and grassy pastures browned by the hot summer sun'.
Provenance
Adrian Stokes; by descent; Phillips, 1990; private collection; Christie's, 2007.