Museum collections are powerful sources of inspiration, creativity and learning. We all remember how it feels to discover something fascinating, beautiful and unexpected in a museum or gallery collection.
Every year Art Fund helps museums to acquire works of art and objects, of all genres and in all media, and to share them as widely as possible. But, with visitor figures still 30% below pre-pandemic levels, museums tell us that re-engaging audiences is an urgent priority. To thrive in the year ahead, it is vital that museums can harness the power of their collections to connect with more people.
The Wild Escape will support museums across the UK to engage children, educators and families with the representations of animals and nature found within public collections. Children (age 7-11) across the UK will be encouraged to find an animal in a museum or gallery collection, and to imagine that creature 'escaping' to a future habitat rich in natural life.
Every child taking part will then create their own work of art, inspired by the art and museum objects they've seen. On Earth Day, 22 April 2023, these artworks will be shared through a crescendo of celebratory events in hundreds of museums across the UK and online.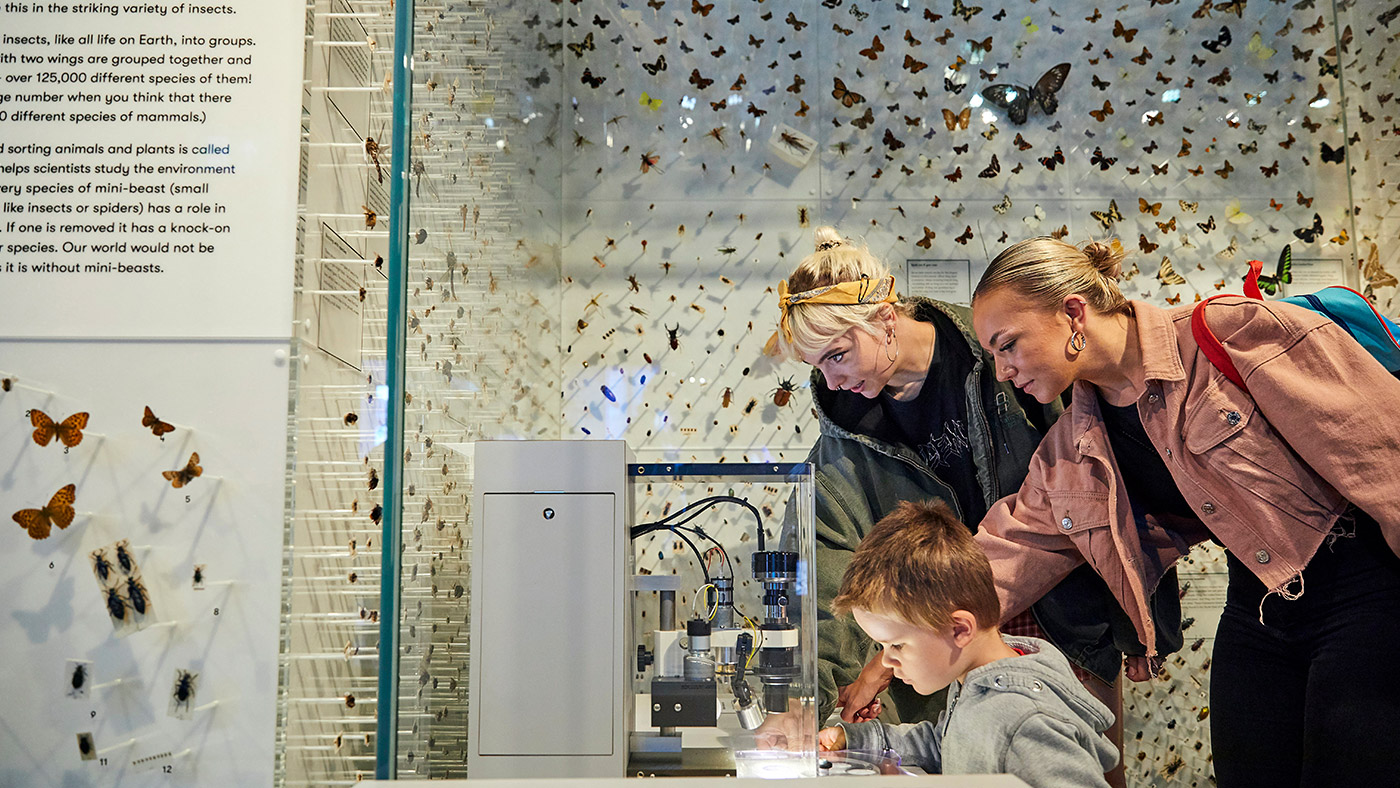 At its core, The Wild Escape will support museum teams to explore biodiversity and nature through the lens of their collections – and in doing so, encourage more people to discover them. This activity will strengthen ties between museums, schools and local communities, building museum audiences in the long term.
As part of our commitment to building a national membership of teachers through the Teacher Art Pass, our growing network of 1,000+ teachers will be invited to discover collections with their classes – receiving teaching packs and resources that inspire museum-visiting and align with national curriculum priorities beyond visual arts across the UK.
Meanwhile, families and community groups will be invited to take part in activities in museums, guided by museum professionals and educators to discover the collections around them.
A mass-participation project in museums has never been delivered on this scale before. The Wild Escape has enormous potential to inspire creativity and positive change through public collections, to reach visitors, and to act as a model for driving museum-visiting in the long term.
Thanks to the backing of a major National Lottery Project Grant from Arts Council England, the largest grant it has ever awarded to a museum project, and a number of generous supporters, we are nearly 75% of the way there.
To meet its maximum potential we need your help. We are now asking our closest supporters to help us close this gap and make this ambitious project a reality.
Please support The Wild Escape today and help connect thousands of visitors to hundreds of museums and galleries across the UK.
"We believe that museums and collections can inspire, empower, and enrich the lives of those who visit them. We are proud to support Art Fund's Wild Escape project which offers a unique way for children and young people to become advocates for positive environmental change through the art and objects in their local museums."