Recommendations
An insider's guide to Birmingham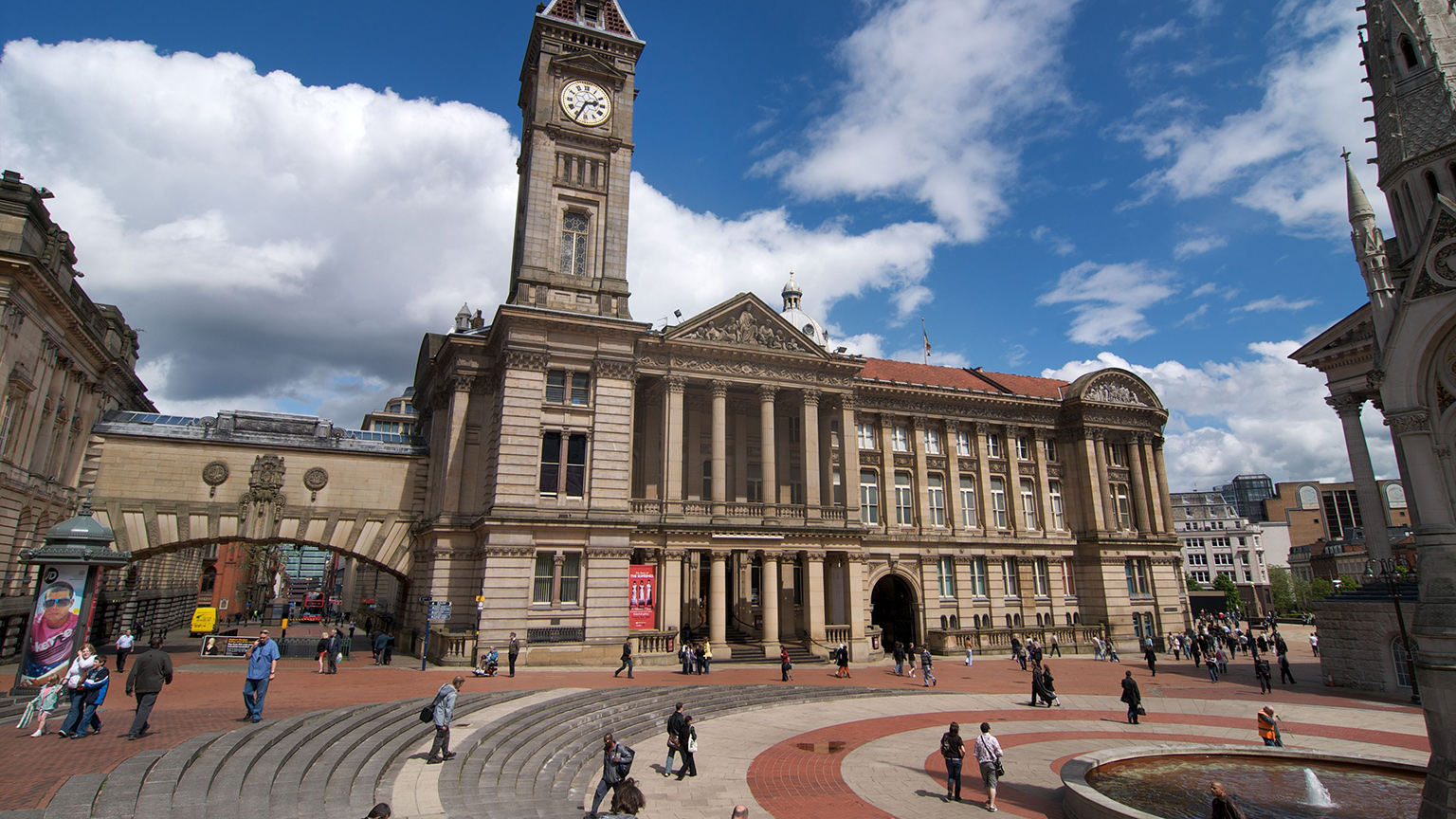 Local insider Caitlin Powell offers a guide to art and culture in Birmingham, taking in contemporary art galleries, delicious cafes and the perfect place for a pint by the river.
You'd be forgiven for viewing Birmingham, the UK's old industrial powerhouse, as the antithesis of a bohemian nucleus for the arts.
The city is not, however, an anonymous manufacturing hub. It is the vibrant and cultural capital of the Midlands, with much to offer – from impressive collections of 16th-century art to pioneering projects promoting a fusion of arts and sciences.
While the city clearly celebrates traditional artistic excellence through its major cultural institutions, the Birmingham Symphony Orchestra and the Royal Ballet, by delving deeper you can discover a broad and exciting range of artistic experiences.
Starting your day of art in Birmingham
Travelling by train into the city centre can be overwhelming. Arrive at Birmingham New Street and you're cocooned in an offshoot of the Bullring Shopping Centre. Head out into the streets, however, and the winding tarmac will lead you to your first destination.
Birmingham Open Media (BOM) is an innovative gallery where art, technology and science collide, presenting digital art works and exhibitions which intend to spark debate about creativity through technology.
The café promotes a real communal atmosphere, with pamphlets detailing community exhibitions, political causes and group seminars. This civic pride is evident throughout Brum cultural spaces and is infectious.
Next stop: lunch
Passing the bustling rag market, you can follow the road up past the austere St Martin's church – nestled among Pizza Huts and Wagamamas it perches, arbitrating, atop the peak of Spiceal Street.
Making your way up through the Bullring offers plenty of opportunities for lunch, coffee or a shop if the mood takes you. However, following the red brick of New Street you might find some smaller, more authentic spots for a break.
Faculty Coffee, hidden down the historic Piccadilly Arcade, all wood and exposed brick, offers a refuge of specialist teas and coffees, homemade pastries (it's no exaggeration to say that the blueberry bundt changed my life) and a small on-site bakery, wafting the entire café with the scent of fresh-baked bread.
Uncovering treasures at Birmingham Museum and Art Gallery
Following New Street leads you up into Victoria Square, presided over by Birmingham Museum and Art Gallery (BMAG).
Entrance to the main collections is free, while a National Art Pass or Student Art Pass will give you free entry to paid exhibitions.
The museum pays homage to its city, with the double-height Industrial Gallery being a beautiful example of Victorian architecture, boasting decorative steel work and a colourful tiled floor – and housing a collection of ceramics, metalwork and jewellery.
Alongside its impressive collection of pre-Raphaelite paintings, BMAG has also recently opened a room called the 'Story Lab', created in collaboration with the community. The next exhibition in this space explores the self and body image, celebrating the city as a diverse and multicultural hub as well as its queer residents.
The museum also houses the Staffordshire Hoard – the largest collection of Anglo-Saxon gold and silver ever discovered. Again, a feeling of local pride is evident as the room details the public appeal run by Art Fund to help save the collection for Birmingham and the Potteries gallery in Stoke-on-Trent.
The assembly features everything from fragments of tools and swords to jewellery, almost perfectly conserved, with glittering rubies and garnets.
Inside Birmingham Museum and Art Gallery
Contemporary art among the cherry trees
Leaving Birmingham Museum and Art Gallery you can cross Centenary Square, past Birmingham Library with its optical-illusion walls of interlocking circles. Nestled in a square of cherry trees just off Broad Street, the neo-Gothic Ikon Gallery is a calm artistic oasis in Birmingham's busy commercial centre.
While BMAG might be a more popular visit for a cultural overview, Ikon Gallery stands out as a unique space to highlight and celebrate contemporary art.
Ikon commits to the Instagram-worthy white-cube aesthetic, while the large, church-like arches and sweeping windows create a building perfect for quiet artistic contemplation. The first thing you see on entering is the bright, lightbulb lettering of 'IKON' – if only it was in neon, you'd have a full house in a game of contemporary art bingo.
Every gallery-goer knows the importance of a good shop – "I'll just have a quick look" and your fate is sealed, they're irresistible. Entrance to Ikon Gallery is free to all, but a Student Art Pass gives you that sweet shop discount – the holy grail of the gallery visit.
All that remains is to finish your day outside Ikon, by the canal, pint in hand and the classic excess of giftshop postcards in your pocket.
Caitlin Powell studied History of Art at UCL and is a stand-up comedian on the London circuit.
Caitlin was a winner of our 2019 student writing competition.
The more you see, the more we do.
The National Art Pass lets you enjoy free entry to hundreds of museums, galleries and historic places across the UK, while raising money to support them.