The Stuff of Life | The Life of Stuff
Eclectic group exhibition of salvaged materials and electronic waste.
At the Sainsbury Centre, an impressive roster of international artists – Madi Acharya-Baskerville, Ibrahim Mahama, Michael E. Smith, Sarah Sze, Gavin Turk and many more – are creating art from waste materials to start a conversation about the past, present and future of consumerism.
At times mystical, dystopian and optimistic, these works of art fashioned from defunct technology, scraps of material and organic matter prompt viewers to reimagine their relationship to clutter and the climate. Rooted in stories of making and human ingenuity, the exhibition offers an optimistic vision of how we can build a more sustainable future with the planet.
Sainsbury Centre runs a Universal Ticket policy, operating on a 'Pay If and What You Can' basis.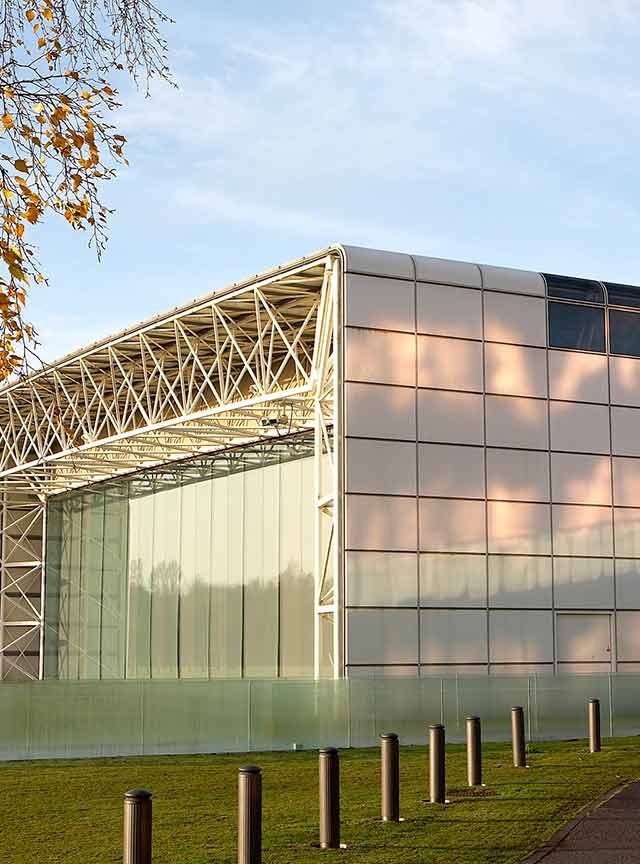 Get a National Art Pass and explore Sainsbury Centre
You'll see more art and your membership will help museums across the UK
National Art Pass offers available at Sainsbury Centre
50% off entry and exhibitions
How to get there
University of East Anglia, Norwich, Norfolk, NR4 7TJ
01603 593199
Opening times
Tuesday – Friday 9am-6pm (exhibitions 9.30am-6pm)
Saturday – Sunday 10am-5pm (exhibitions 10am-5pm)
Closed Mondays, including bank holidays
Exclusions and safety measures
Timed ticketing and one-way system for exhibitions
How to get there
What else is on at Sainsbury Centre
The more you see, the more we do.
The National Art Pass lets you enjoy free entry to hundreds of museums, galleries and historic places across the UK, while raising money to support them.