Leonardo Drew lives and works in Brooklyn, New York. His abstract works are made from a profusion of individual elements to make forceful, dynamic installations that extend into space with great energy, exploring the tension between order and chaos
Drew's new work for YSP's 18th-century Chapel is a powerful reflection on the weight of collective experience, memory, and the cycles of life and death, decay and regeneration. This resonates within a historic building that is a site where lives have been played out for centuries. The central material is plywood – either blackened or covered with coloured and textured paint – which is ripped apart and shattered to create the building blocks for a monolith that rises to over five metres in height – like an explosion held in time. Drew's fractured surfaces create their own language, embodying the laboured process of writing the artist's and people's experience into history. Resisting an overlay of explicit meaning, he chooses to title his pieces only with numbers in order "to give the viewer enough room to find themselves in the work".
An African-American artist born in Tallahassee in 1961 and raised in housing projects in Connecticut, Drew has often alluded to socio-political issues in his work, using such symbolically charged materials as cotton, rope, rags and rust that relate to the antebellum South, the African-American experience, and America's industrial past, as well as the natural world. As a child Drew lived near the city dump and he has described it as his playground and treasure trove, collecting discarded objects from the rubbish, making things from them and finding creativity amidst adversity. This experience had a huge impact, and there is an overwhelming sense of accumulation about his practice, of avid collecting and building.
This listing is supplied by one of our museum partners and is not moderated by Art Fund.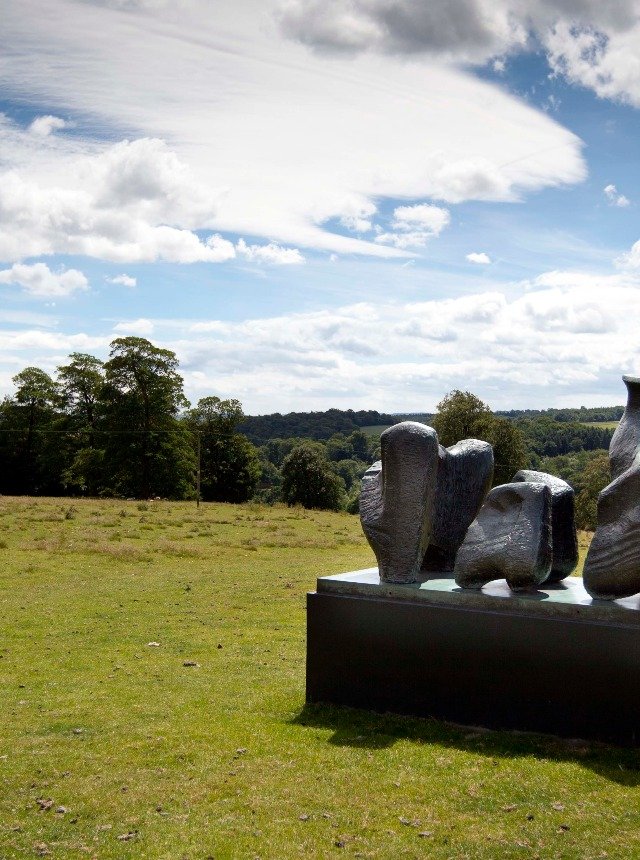 Get a National Art Pass and explore Yorkshire Sculpture Park
You'll see more art and your membership will help museums across the UK
National Art Pass offers available at Yorkshire Sculpture Park
10% off in shop
Expires: 31 Dec 2023
How to get there
West Bretton, Wakefield, West Yorkshire, WF4 4LG
01924 832631
Opening times
Summer daily, 10am – 6pm
Winter daily, 10am – 5pm
Closed 24 – 25 Dec
Exclusions and safety measures
Book your tickets and plan your visit at ysp.org.uk
How to get there
What else is on at Yorkshire Sculpture Park
The more you see, the more we do.
The National Art Pass lets you enjoy free entry to hundreds of museums, galleries and historic places across the UK, while raising money to support them.