Design History talks archive
Access a fantastic selection of the Museum's archive of online talks on a broad range of 20th century art and design subjects. Talks are available to watch any time until 31 December 2023.
Support the Museum by purchasing a special pass which allows access to a selection of recorded talks. Available to view as many times as you wish, the talks included in this offer are as follows:
Sybil and Cyril: Cutting Through Time by Jenny Uglow

The Gothic Revival and the Development of the Arts and Crafts Movement by Megan Aldrich

The multiple burials of John Baskerville, printer, (1707-75) by Caroline Archer

Percy Cane: Arts and Crafts Garden Designer by Jill Sinclair

Art Deco Tiles 1918-1940 by Hans van Lemmen

Marianne Straub: A Designer's Designer by Mary Schoeser

1000 years of history: Medieval Cathedrals as Time Machines by Jon Cannon

The Arts and Crafts Movement in Cotswold Churches by Kirsty Hartsiotis

Isokon and the Bauhaus in Britain by Magnus Englund and Leyla Daybelge
For full details of the individual talks included in this offer, please visit www.gordonrusselldesignmuseum.org/events
All talks were organised as part of the Friends of the Gordon Russell Design Museum's 2021-22 programme. To support the Museum by joining as a Friend, and to access the latest programme of talks, events and private tours please visit our website.
This listing is supplied by one of our museum partners and is not moderated by Art Fund.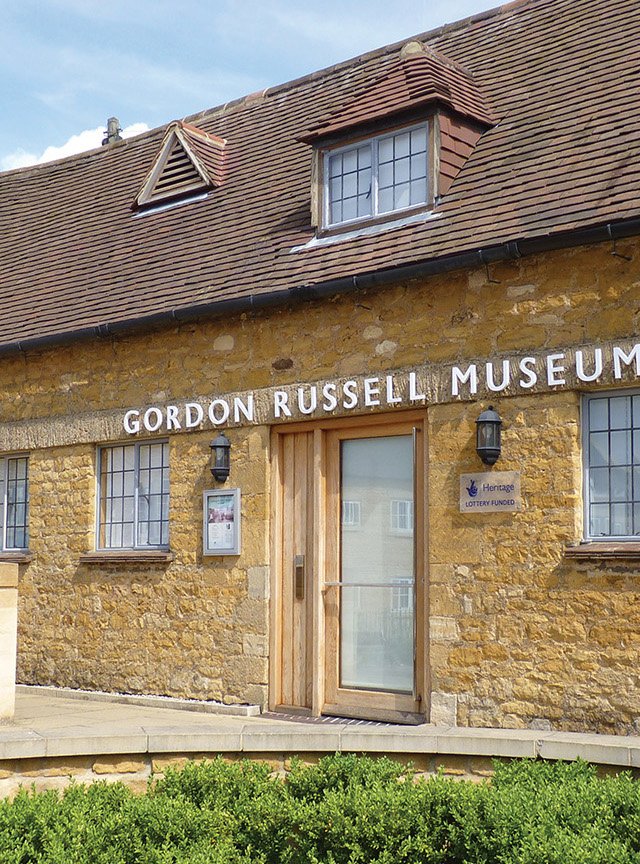 Get a National Art Pass and explore Gordon Russell Design Museum
You'll see more art and your membership will help museums across the UK
National Art Pass offers available at Gordon Russell Design Museum
50% off entry
£5
£2.50 Standard entry price
How to get there
15 Russell Square, Broadway, Worcestershire, WR12 7AP
01386 854695
Opening times
Our opening hours are Tuesday-Sunday 10am-4pm (last admission 3.30pm)
Please note: as we are reliant on volunteers, weekend opening hours may sometimes vary. Please check Art Tickets for up-to-date ticket availability.
How to get there
What else is on at Gordon Russell Design Museum
The more you see, the more we do.
The National Art Pass lets you enjoy free entry to hundreds of museums, galleries and historic places across the UK, while raising money to support them.