The Wild Escape Mouse trail
Join our new Really Wild Mouse Trail, where children can find the mice hiding in the house on our family house tours.
When John Miller was a child, the maid brought the tea tray into the Drawing Room at Drumsill House, his grandparents' house. Would you believe it there was a mouse on the tray!
Find our mice on our new Really Wild Mouse trail. Where are they hiding, what are they doing? This new children's trail is part our family house tours.
To book visit www.milfordhouse.org.uk or email milfordhouse57@gmail.com.
Telephone: 02837525467
---
Be part of The Wild Escape, a nationwide celebration of UK nature inspired by the wildlife found in museum and galleries. The Wild Escape is made possible with support from Arts Council England's National Lottery Project Grants, with additional support from Bloomberg Philanthropies, Kusuma Trust, Foyle Foundation and a group of generous individuals and trusts.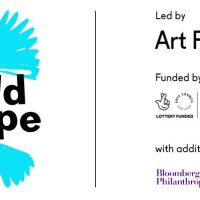 This listing is supplied by one of our museum partners and is not moderated by Art Fund.
Explore museums together
Add Plus Kids to your National Art Pass for just £15 and unlock fantastic benefits for the whole family at museums across the UK.