Birds and Beasts: The Wild Escape
Discover a wild array of prints and drawings of birds and beasts by artists including Elisabeth Frink, Graham Sutherland, Pablo Picasso and Enid Marx.
For centuries artists have been captivated by wildlife, creating timeless images of everything from falcons in flight and boxing hares to delicate dragonflies and ferocious stag beetles.
This show draws together depictions of birds and beasts from the gallery's collection – including Elizabeth Frink's swooping owl, Sarah Gillespie's velvety moths against an inky dark sky, and Pablo Picasso's chattering goldfinches.
At a time when so much of our wildlife is under threat, this exhibition celebrates the many wonderful species that call this island home and the joy and inspiration they have given us. It is part of Art Fund's The Wild Escape initiative to engage children with nature and the protection of our biodiversity.
---
Be part of The Wild Escape, a nationwide celebration of UK nature inspired by the wildlife found in museum and galleries. The Wild Escape is made possible with support from Arts Council England's National Lottery Project Grants, with additional support from Bloomberg Philanthropies, Kusuma Trust, Foyle Foundation and a group of generous individuals and trusts.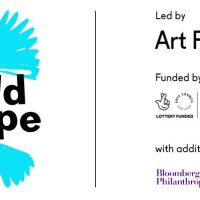 Why you should go
This is a great chance for families to visit and get inspiration for their children's own Wild Escape creations.
This listing is supplied by one of our museum partners and is not moderated by Art Fund.
Explore museums together
Add Plus Kids to your National Art Pass for just £15 and unlock fantastic benefits for the whole family at museums across the UK.